Emerald Class (Year 2)
Welcome to Emerald Class.
World Book Day
We love reading in Emerald Class! For World Book Day, we were asked to dress up as our favourite book character. Have you read any of our favourite stories?
Miss Murphy challenged us all to create a 'Book in a Box' We enjoyed being creative! Congratulations to Finley for being the winner in Emerald Class. He made a fantastic Three Little Pigs box.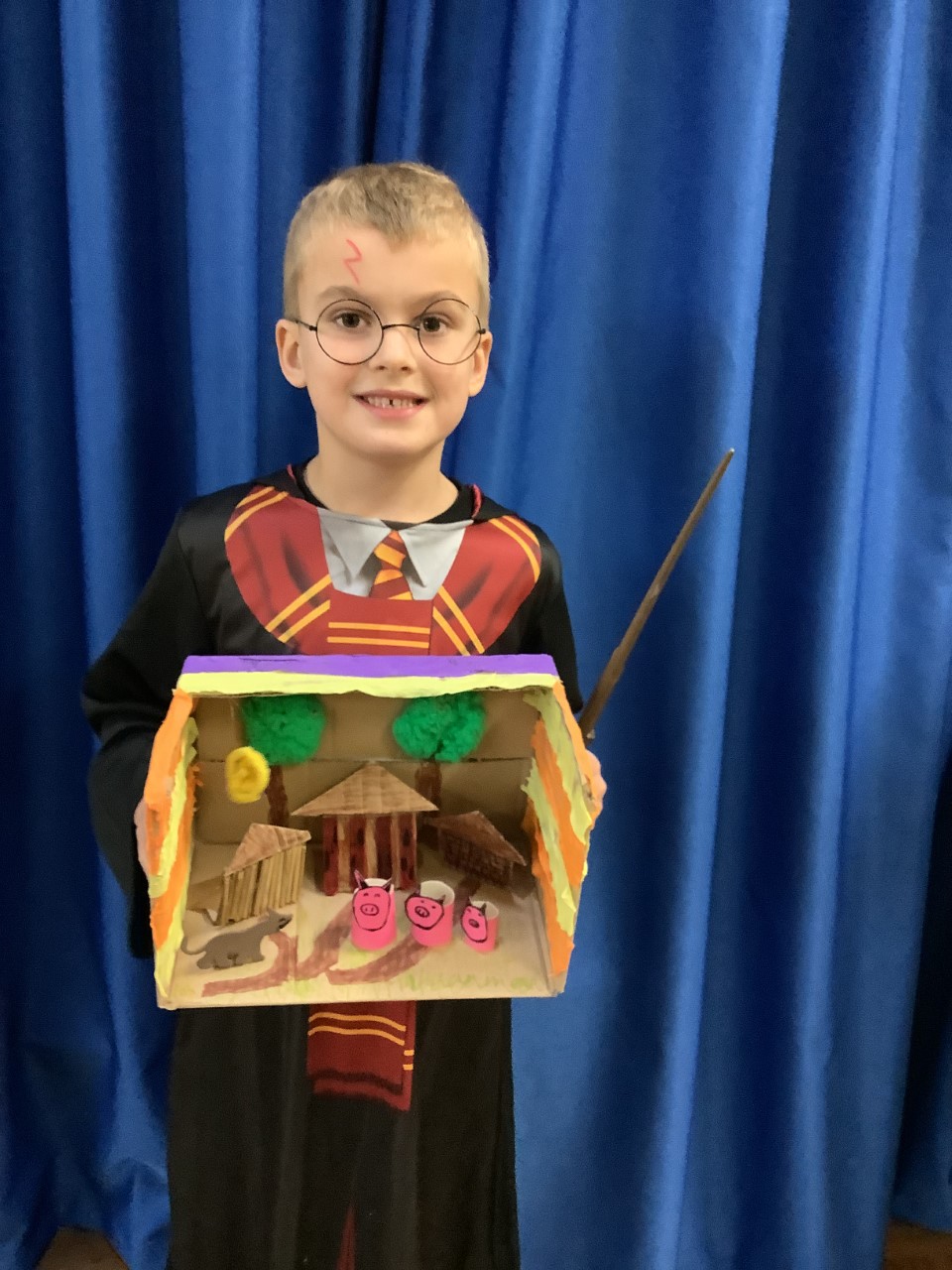 Here are some of the other entries, Miss Murphy and Mrs Denham-Hale found it so tricky to decide on a winner!
Summer 1
STEAM Week
We really enjoyed learning about wind power. We started off by finding out about renewable and non renewable energy. Next we researched the history of wind power. Did you know that Hero of Alexandria invented a wind wheel to power a musical organ in AD 70? We wanted to find out about wind speed and direction, so we created our own wind socks. Here are some pictures of us creating and using them on a windy day!
Colchester Zoo
On Tuesday we went on our very first class trip to the zoo. We got to see lots of amazing different animals and learnt about different habitats. Our current topic is Kenya, so we really enjoyed seeing the different African animals such as elephants, zebras and giraffes. Here are some pictures from the day.
Platinum Jubilee Day
We have really enjoyed learning about the Queen and her 70 years on the throne. She was only 25 years old when she first become Queen! To celebrate we have a picnic lunch, watched and performed different songs and dances from the different decades and created artwork. Year 2 also got to dress up in costumes from the 1990's!
Summer 2
Maths
We have been learning to tell the time on a clock to the nearest 15 minutes. We used small clocks to help us practise. We have enjoyed challenging ourselves to read the classroom clock at different times of the day. We have also been learning to measure height and length in cm and m. We have enjoyed lots of practical activities such as measuring how far we can jump.
Visit from Ryan Scott
We were really lucky to have Ryan Scott, a Commonwealth Games gold medallist, come to visit our school. He taught us the importance of never giving up and following our dreams.
Forest Schools
We have loved going to Forest Schools on Fridays. We all really enjoy being outside and being free to be creative. Mrs Page has taught us how to make lots of different crafts such as bracelets, bees and pencils!