Opal Class (Year 3)
Autumn 2
We have really enjoyed learning about the Stone age in History. We linked our work to English following and writing instructions. We enjoyed the story ' How to wash a woolly mammoth' by Michelle Robinson. We made our own woolly mammoths and wrote instructions in a similar style. We were proud to act out the instructions in our recent class assembly.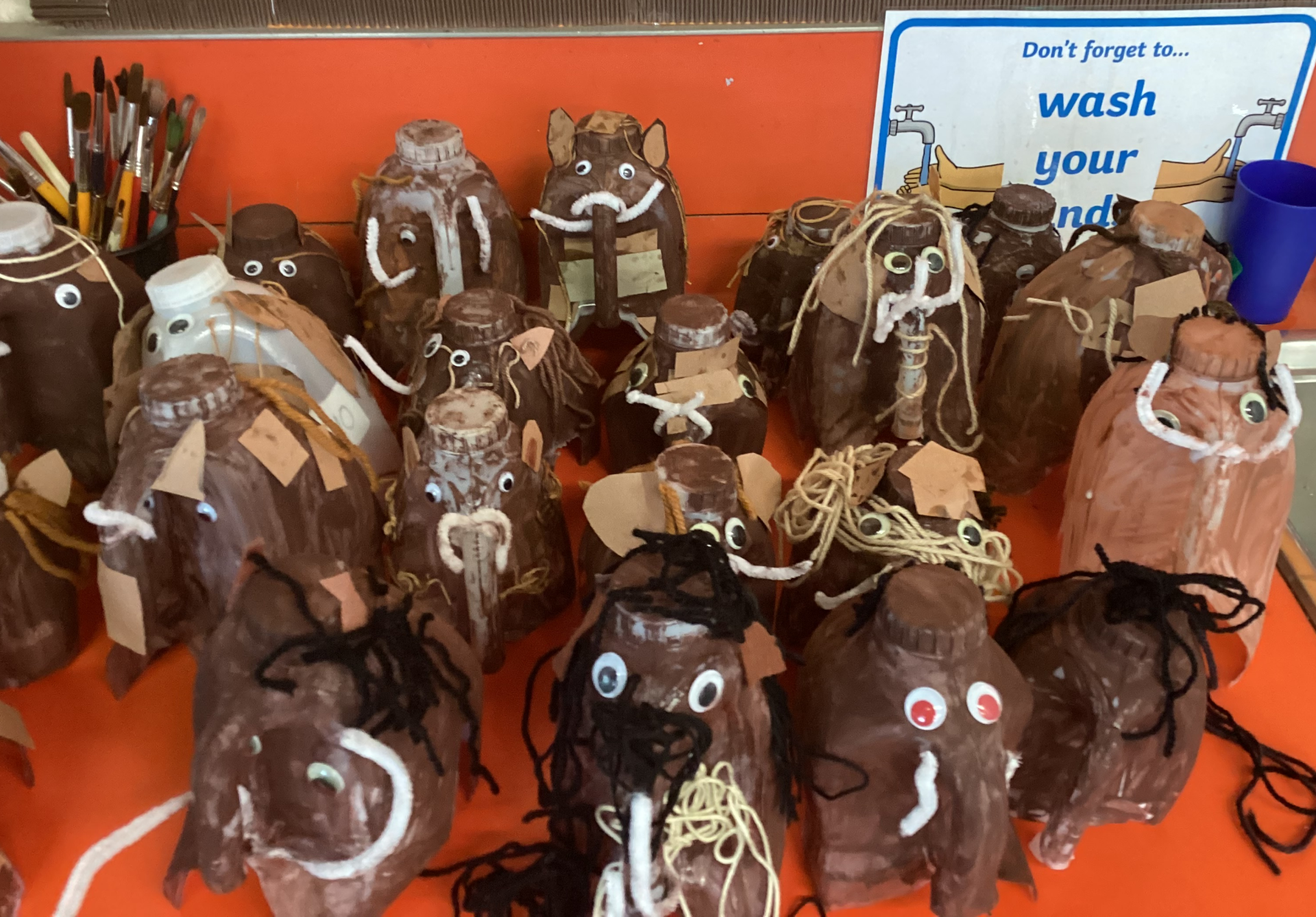 Whilst learning about Stonehenge we debated why it was built. We had fun trying to build Stonehenge out of biscuits. It was very hard and helped us appreciate what an amazing engineering feat it is!

Autumn 1
Welcome to Opal class. We have all made a good start to the term and are getting used to some of the new routines in Year 3.
In Maths we have been representing and partitioning numbers in different ways.
We were inspired by Vincent van Gogh's 'Sunflowers', we painted our own vase of sunflowers to celebrate Harvest festival. Look out for them at St Mary's Church over harvest time.