Ruby Class (Year 4)
Welcome back to the Autumn term! We are so proud of the way that Ruby class has settled in and been very enthusiastic about everything. Here are some photos to show what we have been up to, involving outdoor art, maths and topic based around chocolate!
We have continued to have a lot of fun and exciting learning opportunities this half term, including, using chocolate for counting, sorting and spending, making our own stomachs, becoming human number lines, creating our own class multi-media garland for the harvest window at church and (despite the inclement weather) enjoying a growth mindset day with the BMX academy. Phew!!
Odd socks day!
We have had a fantastic day, at the start of anti - bullying week, wearing odd socks and learning
the 'one kind word' song!
During the rest of this term, we have enjoyed lots of different learning, including finding out all about electricity and we especially enjoyed our Christmas dinner!!
Merry Christmas everyone!
Spring term
Happy New Year everyone.
We have been linking our art learning with our history topic and have had great fun designing cloth using Tie-dye!
Here are some more examples of our learning. including number day, art and developing resilience in ball games.
We recently had an exciting visitor to enhance our learning. Linked to our topic 'Crime and punishment', Superintendent Melton brought in his armed response vehicle for the children to explore. We learnt all sorts of fascinating facts and had a lot of fun!
We really enjoy reading and World Book Day was fantastic. We dressed up, made books in a box and shared our favourite books and characters. This week, we have been designing book banners so that our classmates can enjoy the books that we recommend.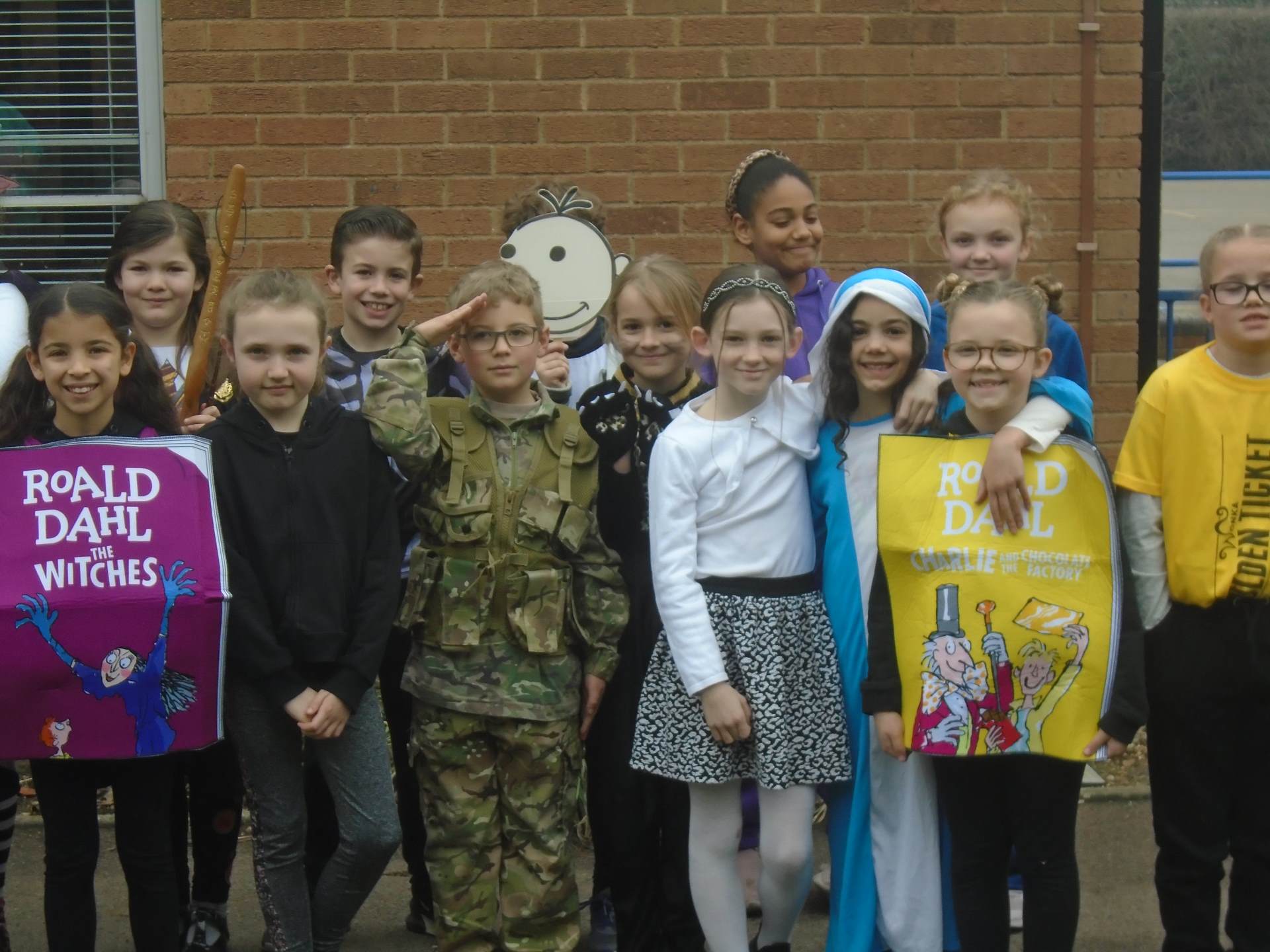 Summer term
We have been learning about lots of things this term, with a particular focus on The Amazon Rainforest.
We really enjoy researching and our highlight so far, has been our trip to Colchester Zoo!